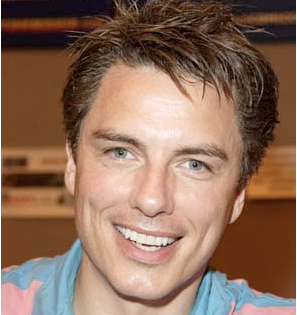 John Barrowman has proved 'a real life hero' after helping neighbours Brenda McDade and Ann Carden. The two were on a London street when Ann's handbag - containing her purse and heart medication - was stolen. They had just watched John on stage in Anything Goes, and while they were struggling to get a taxi to the chemist, John pulled up in his silver BMW. Here is what Brenda's granddaughter had to say:

After nana and Ann told him their plight he immediately took them to the chemist, where Ann managed to get her medication and then waited and took them on to their hotel. He escorted them into reception and then found they still had no rooms ready except for smoking which they didn't want. After intervening and pretending my nana was his 'Aunty Brenda,' he complained to the manager and a room was suddenly found for them, as was some free room service. The next day when they checked out they discovered their bill had been settled in full. What a guy."

Click here to read the full article!